We want to buy your artifact collection
Welcome to AmericanArrowheads.com
My name is Steve and I am your host. I have been an avid arrowhead and Native American artifact collector since I was a boy growing up on a farm in southern Ohio in the 60's and 70's. Since then, my little hobby has exploded into an obsession. I now live in northern California, and still buy high grade artifacts that have been legally and ethically obtained. My main interest is with surface found stone artifacts of all kinds from the western US that have been accumlated over decades by generations of family members. Generally I am not interested in purchasing artifacts that originated east of the Rockies, and I am NEVER interested in buying artifacts that were obtained illegally, or that were associated with any kind of human remains or a grave. Please take some time to read through my web site, and if you have any questions, feel free to emai me at steve@americanarrowheads.com. If you would like to know how much your collection or even a single artifact is worth, just email me some pictures and I will do my best to tell you exactly what you have.
Experience you can count on....
Over the last 30 years, I have personally bought, sold, or brokered purchases of large private collections and even some museum collections totaling in the millions of dollars. I have a reputation in the industry for honesty and knowing the right people in the collecting community to get the best price possible for your artifacts. If you have a small collection with a handful of high quality artifacts, or a huge collection taking up a room in your home, I would love to see your collection and explore the possibilities with you. Most communication can be done by email, but for the right collections, I will be happy to travel to you and personally asses your collection.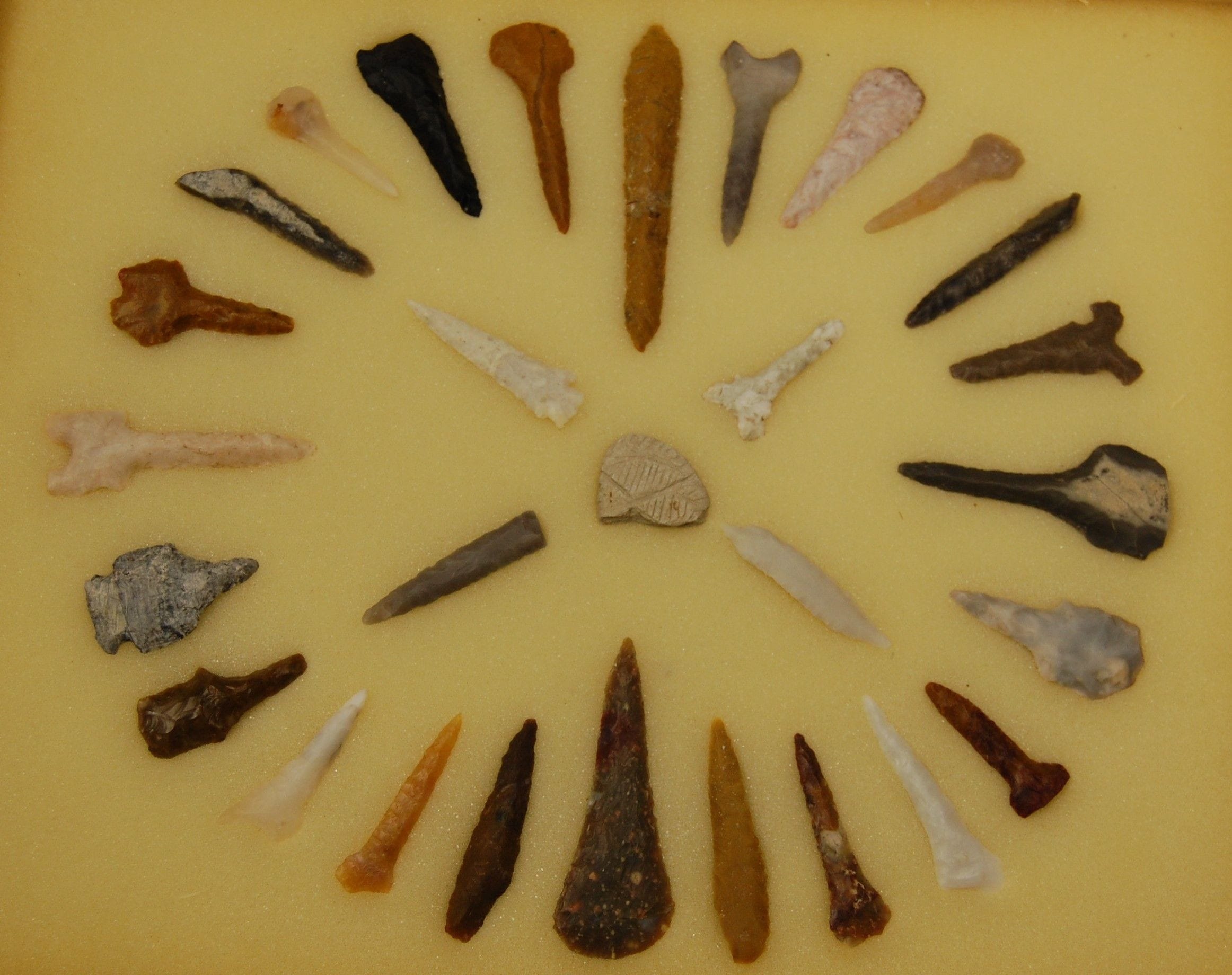 You may be sitting on a small fortune!
What do you have to lose? Contact us to find out what you have.
Steve@AmericanArrowheads.com